Gretsch PX-6150 Compact Model Tube Amplifier (1967), made in Brooklyn, NY, blue/grey patterned Tolex finish.
Height is 12 in. (30.5 cm.), 15 3/4 in. (40 cm.) width, and 7 1/2 in. (19 cm.) deep.
Medium clean overall (some corrosion to control panel) and appears original except for
knob (the proper repro Gretsch); Oxford speaker coded 465-718 (early 1967).
A good crunchy-sounding little Valco-made amp, the Gretsch equivalent to a Fender Champ.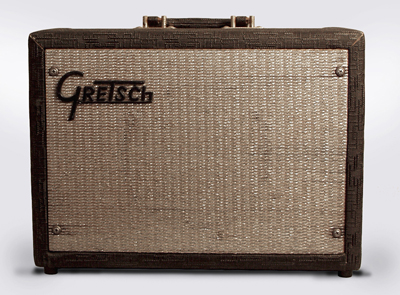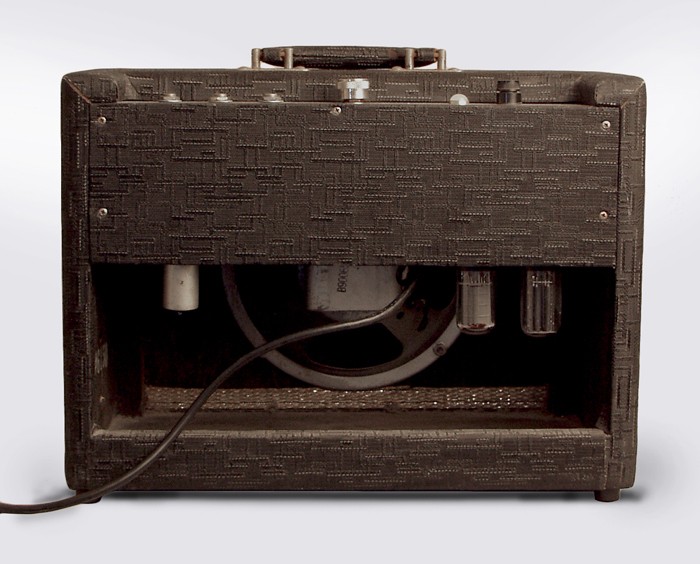 source: "musurgia"