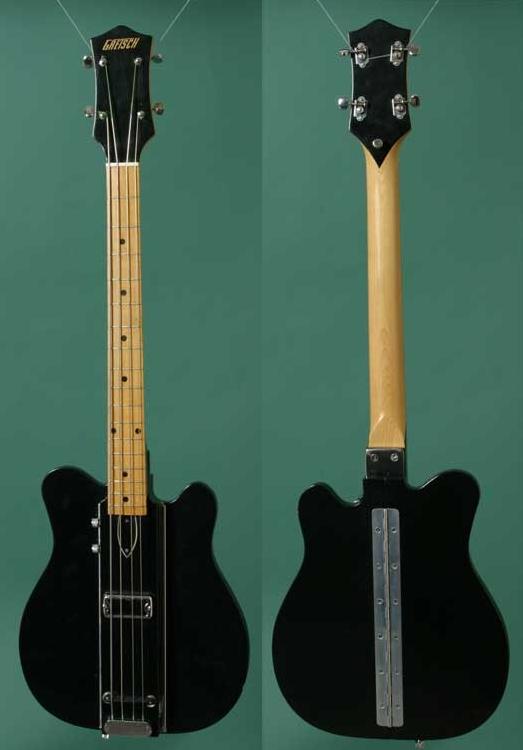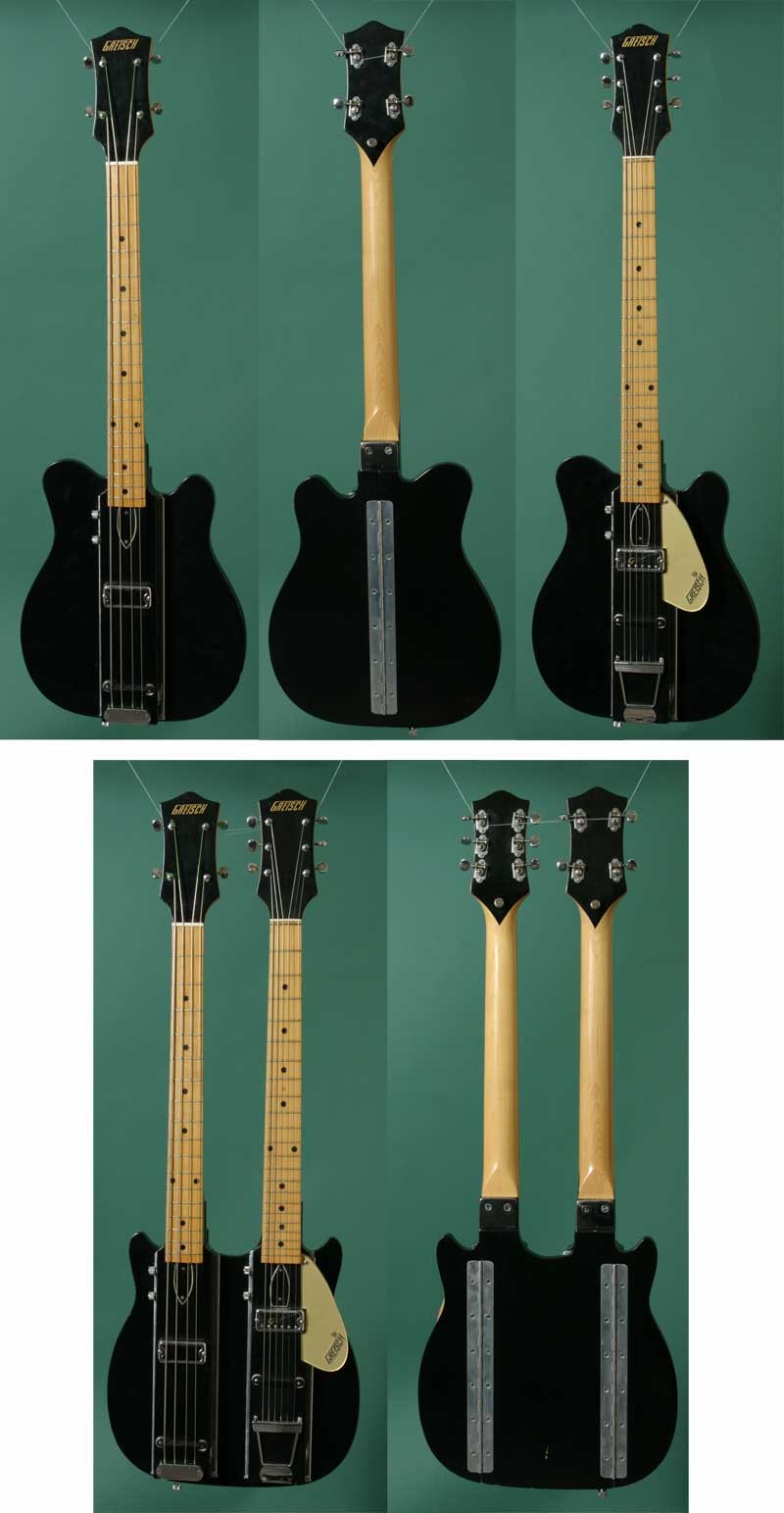 The first Gretsch bass, produced in 1961, had a dismal reception.
The Bikini Bass had a modular design and one model in the Gretsch Bikini line.
These instruments came with interchangeable necks that bolted onto a wooden slab that contained the instruments pickup(s), bridge, and tailpiece.
The body of this bass came with a hinged back, made to be folded in half,
for storage and transportation when the neck and slab were removed.
The Bikini line also offered a double neck option that could be set up as
a bass/guitar or guitar/guitar combination. Not well liked, those that have played it state
that it did not sound as good as other basses of the day. By 1963, the Bikini Bass was out of production.